Call 330-722-6800 Today
8035 Norwalk Road #101 Litchfield, OH 44253
Header Content Region
Insert text, image or banner ads here, or just delete this text and leave this area blank!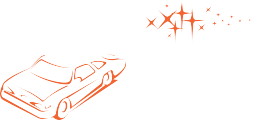 Easy, Stress Free Repairs
That Save You Money
24 Hour Towing - Call Chris at 330-723-6920
Senior Citizens Discounts - 50$ OFF any repair over $900

Litchfield, OH Body Shop
Also Serving Cuyahoga, Lorain and Medina Counties, OH
Senior Citizens Discounts
50$ OFF any repair over $900
8035 Norwalk Rd Suite 101
Saturday and Sunday
By appointment only
Call Ron at 330-635-7825
Limited Lifetime Warranty
On all repairs we do.
Welcome to your new life-long auto repair shop.
If you've been shopping around for legitimate auto body shops but have so far come up short, come see for yourself the quality body work, painting, restorations, and detailing services we offer that make our customers keep coming back.
Get your car back on the road today:
Collision Repair – Body work, paintless dent removal, color matching, frame straightening
Restorations – Classic cars, muscle cars, hot rods rust touch-ups
Detailing – Exterior detailing, Interior detailing
Commercial - semis, farm equipment, industrial painting
Aluminum and Fiberglass
Put your vehicle back on the road. Stop into our 8035 Norwalk Rd Suite 101 location for a FREE estimate for any of your needs including collision repair, rustproofing, undercoating, restorations or detailing, and be sure to inquire about $50 OFF repairs over $900 for senior citizens!