Call 330-722-6800 Today
8035 Norwalk Road #101 Litchfield, OH 44253
Header Content Region
Insert text, image or banner ads here, or just delete this text and leave this area blank!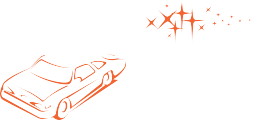 Easy, Stress Free Repairs
That Save You Money
24 Hour Towing - Call Chris at 330-723-6920
Senior Citizens Discounts - 50$ OFF any repair over $900

Litchfield, OH Collision Repair
Also Serving Cuyahoga, Lorain and Medina Counties, OH
Senior Citizens Discounts
50$ OFF any repair over $900
8035 Norwalk Rd Suite 101
Paintless Dent Removal
Save
Limited Lifetime Warranty
On all repairs we do.
Saturday and Sunday
By appointment only
Call Ron at 330-635-7825
Expert Color Matching
Computerized exact matches
8035 Norwalk Rd Suite 101
Were you recently involved in an accident?
Whether an aggressive driver rear-ended you on the highway, or a careless teenager backs into you in a parking lot, you'll find the answer to your collision repair needs at our shop, including dent removal, body work and computer-assisted paint matching.
Get quality work you can rely on.
You want to have peace-of-mind that the work you just paid for is going to last a long time, which is why all repairs we do come with a limited lifetime warranty — we take great pride in our work and are willing to stand behind it!
We repair:
Collision Repair – Body work, paintless dent removal and color matching, frame straightening
Restorations – Classic cars, muscle cars, hot rods, rust touch-ups
Detailing – Exterior detailing, Interior detailing
Commercial - semis, farm equipment, industrial painting
Aluminum
Fiberglass
| | |
| --- | --- |
| BEFORE - Chrysler Town & Country | AFTER - Chrysler Town & Country |
| | |