Call 330-722-6800 Today
8035 Norwalk Road #101 Litchfield, OH 44253
Header Content Region
Insert text, image or banner ads here, or just delete this text and leave this area blank!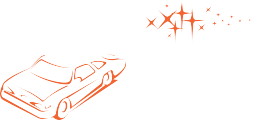 Easy, Stress Free Repairs
That Save You Money
24 Hour Towing - Call Chris at 330-723-6920
Senior Citizens Discounts - 50$ OFF any repair over $900

Litchfield, OH Detailing
Also Serving Cuyahoga, Lorain and Medina Counties, OH
Limited Lifetime Warranty
On all repairs we do.
Saturday and Sunday
By appointment only
Call Ron at 330-635-7825
Senior Citizens Discounts
50$ OFF any repair over $900
8035 Norwalk Rd Suite 101
Make your car look like new.
If life keeps you too busy to give your car a bumper to bumper wash, buff and wax, bring it in to us for an exterior detail so you can focus on what is important — your job, hobbies or other obligations.
Give your interior a complete cleaning.
Do you sheepishly rush to throw empty bottles, food wrappers and receipts into the back seat before passengers get in your vehicle. Save yourself any more embarrassment— bring your vehicle in for an interior detail including windows, shampooing carpets, seats, dusting, and vinyl shine.
Stop making excuses about your messy car. Stop into our 8035 Norwalk Rd Suite 101 location for a FREE estimate for any of your detailing needs. Be sure to inquire about $50 OFF repairs over $900 for senior citizens.